The VFX lab at MAAC Kankurgachi has been bustling with activity these past few months as
The Invisibles
spent hours poring over computer screens to wrap up the
24FPS'16 VFX Challenge
. The clip of choice was one from 2014's
Captain America: The Winter Soldier
, and while it may have looked simple at the onset, it proved itself to be a worthy task for a challenge.
Any member of the team would say that the best journeys are the ones that are memorable, and over the past few months they have bonded wonderfully as they worked to finish the project.
From meeting to select the clip, to arranging the shoot and collaborating with one another during the crucial post-production period, there has been much they have learned. However, all good things must come to an end, and this year's 24FPS competition is no exception.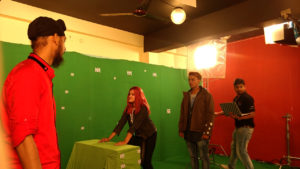 With months of hard work finally composited into around thirty seconds of footage on its way for judging, it was a bittersweet moment for the team members as they put up their poster on the centre's event board.
Many little hurdles were overcome over adda-filled evening breaks – and a few sleepless nights at MAAC Kankurgachi to fill all the ticks on the work progress table. There was laughter and jokes on the final evening, and above all a sense of relief and accomplishment as the DVDs were labelled and packed.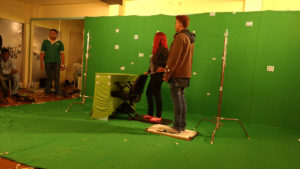 Now that the project is over, it's time to unwind and the team is looking forward to the upcoming awards ceremony in Mumbai. But that doesn't mean it's the end of the road for these fifteen...
Read More