Directed and co-produced by
Travis Knight
,
Kubo and the Two Strings
is a 3D stop-motion action-adventure film released in August 2016. We have discussed earlier in my blog
'What Stop- MotionAnimation is'
.
The responsibility for the production of the movie was on Laika Studios, the maker of "Coraline", "ParaNorman" and "The Boxtrolls". The $60 million budget film grossed $70 million worldwide.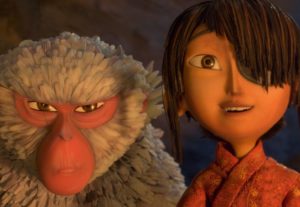 Kubo and the Two Strings is a story of a young boy Kubo, who is one eyed and lives with his ill mother in a cave on of a mountain.
He tells stories to the village children by magically moving the origami which operates under the music played from his shamisen (a musical instrument of Japan).
He tells the story of a samurai named Hanzo, who is actually his missing father. Kubo's mother warns him not to stay outside after sunset else her evil sisters and his grandfather the Moon King would take his remaining eye...
Read More