1. Hi Rajat, tell us something about you?
Hello, I am Rajat Subhra Bhattacharjee, a proud student of MAAC Chowringhee. It is my dream to become a VFX Supervisor and I am feeling very glad to say that the journey has begun.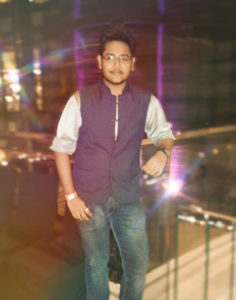 2. Can you share with us how life is after completing course in Maac?
After completing my course in Maac, the life is now totally different. Now I am in a professional world and I am enjoying my professional life well.
3. Which course did you do in Maac Chowringhee and in which year?
4. Would you like to share your learning experience at the center?
The learning experience at Chowringhee center was very nice, I can't forget all those beautiful days. Even the tough subjects were made easy by the faculties. All faculties and front office members were very helpful. Maac created my life actually. I am very satisfied with the learning.
In one line - MAAC Chowringhee rocks.The infrastructure is very big. Everything required for best learning is available here. I have got many new friends here. Faculties took care of every little problem faced and taught us by holding our hands. I am really very thankful to them.
5. Share some experience of your work in movies.
I have already worked for few movies, the projects were fabulous. I too faced some difficult moments, which were very critical for me, I had to solve all those problems myself sitting on the chair round the clock and for that I could learn many things today.
6. Tell us about your job.
Right now I am a VFX artist in a multinational company. This kind of job is very interesting and difficult too. So, yes it's nice but we have to work hard to meet the deadline.
7. Hope you had a nice time chatting with us and we at MAAC pray for your bright future.
Yes, thank you. I really had a great time chatting with you and feel myself lucky to share my thoughts with you.